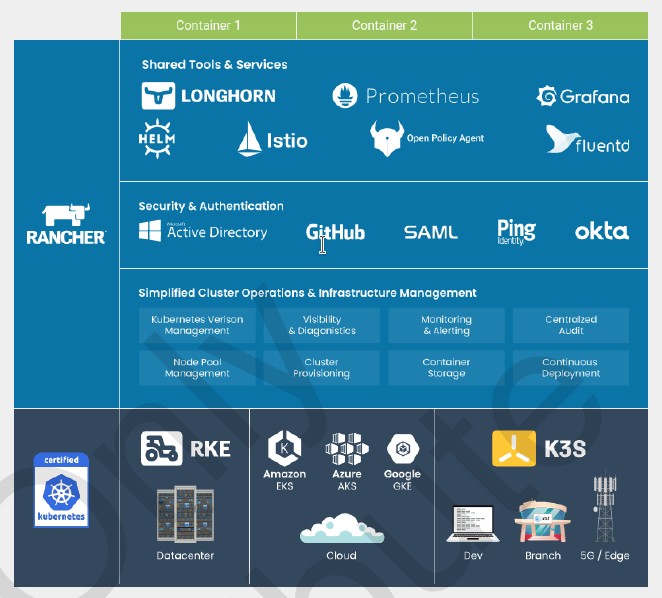 Containers are the real deal in our days in the IT business. They provide a lot of advantages regarding agility, development and deployment.
But the choice of tools is important! You have to avoid a vendor lock-in and use the most stable and sophisticated technology on the market.
Containers are not a cure for every problem in the IT. Especially if your concept has flaws, a Containerisation project with the best intentions will fail.
A lot of factors have to be taken in account:
Security, scalability, flexibility, cloud/on premise/hybrid/edge, application design, employee training and much more.
Moving your IT forward towards Containerisation is not just a move to a new platform. It's a change of paradigm! And that makes it absolutely necessary to ensure employee and customer acceptance with a thought-out concept.
Please contact us with your wishes and expectations, we will help you to find a successful way to design, plan and implement your project.
We will offer you also support after your platform has been rolled out, we don't leave our valued customers alone.
And we take care with our training program that your employee's will have the necessary knowledge to handle this new technology:
Kubernetes Administration
Rancher 2.5 Administration
Contact us for more information on how we can help you.