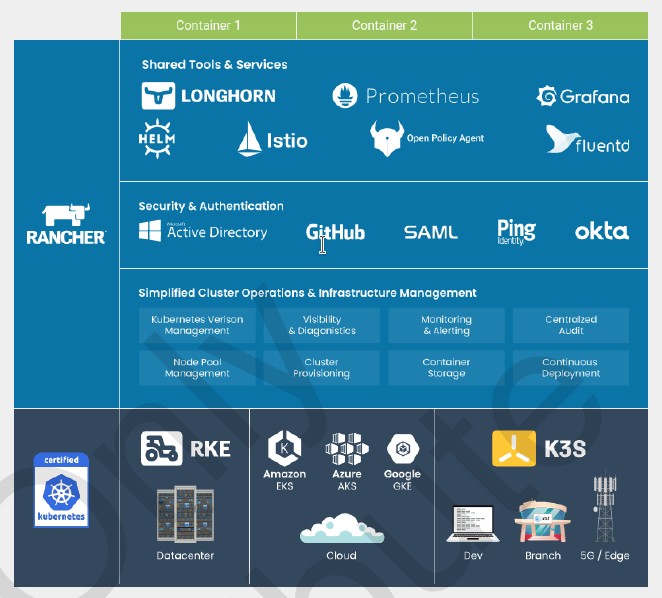 Containers are revolutionizing the IT industry by providing unparalleled agility, speed, and flexibility for application development and deployment. However, it is crucial to choose the right tools to avoid vendor lock-in and ensure the most stable and sophisticated technology on the market.
It's important to understand that Containers aren't a silver bullet for every IT problem. Even the best intentions can fail if the project concept has flaws. Multiple factors, including security, scalability, flexibility, cloud/on-premise/hybrid/edge deployment, application design, and employee training, must be taken into account.
Moving towards Containerization is a paradigm shift, and as such, it's critical to ensure employee and customer acceptance through a well-thought-out concept. We are here to help you design, plan, and implement a successful Containerization project that meets your needs and expectations.
Moreover, our commitment to our customers doesn't end after the rollout of the platform. We offer continued support to ensure you get the most out of your investment. Additionally, we offer a comprehensive training program to equip your employees with the necessary knowledge to handle this new technology.
Contact us today to discuss your Containerization project, and let us help you transform your IT infrastructure.
Contact us for more information on how we can help you.